I grew angry as I read this last night. So angry, I could not write what crossed my mind. If you don't know the story, I'll retell it below.
In May of 2006 the mother of a 12-year-old girl brought her daughter to pastor Daryl Bujak for counseling because the girl claimed a family member had molested her. Pastor Bujak thought the girl was lying and chose to spank her with a three food board during three months of "counseling". Bujak also neglected to inform state authorities of the molestation claim, which he was legally obligated to do. Once the mother wanted to take the issue to the proper authorities, Bujak tried to dissuade her. Even going so far as to poison the well with the local congregation.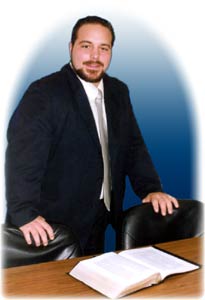 Can anyone guess what denomination Pastor Daryl Bujak represents... That's right. He is a Baptist. (ok, an unaffiliated fundamentalist church is more accurate) In fact, pastor Daryl Bujak still leads the First Missionary Baptist Church in Elgin, Illinois. Pastor Bjuak can be reached by email at darylbujak@msn.com.
Bujak's website does not mention his arrest or the charges pending against him, or why he would choose to use a board to beat a little girl's ass black and blue instead of protecting her from Matt Resh - the man who is alleged to have repeatedly molested her (and to have spanked her). No, he talks about what he believes instead - as if it matters.
Her is the sick part - Matt Resh is alleged to have spanked the young girl during his sexual assaults. Bujak knew this, yet continued to spank the lies out of her.
Now that that a new charge of "conduct of an insulting or provoking nature" has been added to Bujak's crimes, Is it too much to ask for his resignation?